Manuele Forcucci
Service & Experience Designer
As User Experience Designer & Researcher in Tangible my focus consists in comprehending iteratively user needs during the design process of a digital touchpoint or service.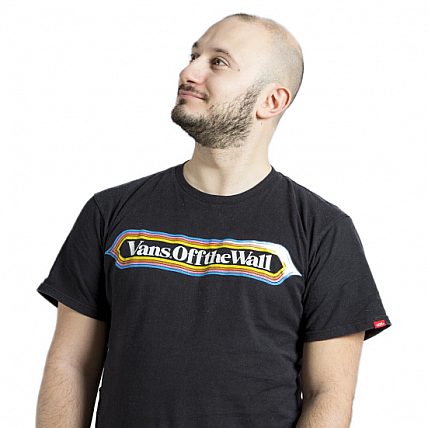 My main task consists in bridging user needs and business goals, with the goal to generate value for both through design. Along my experience, I've realized how much designing digital touchpoints creates impact on organizational and service ecosystems: for this reason, I study and practice Service Design tools and methodologies.

My path begins in 2004, when after high school, I enroll myself for a BA in Arts,Music and Performance arts at Bologna university, that I finish as undergraduate in 2010. During my university years, I begin to develop a passion for visual advertising that I study in deep by myself, spending long noons on Illustrator and Photoshop.

n 2008, I begin my first real working experience, in charge of Content Management and Copywriting at 2night.it, an italian publishing group. My task consists in the free press monthly update and the daily website editing until the end of 2009. This experience permits me to discover closely web writing, SEO and CMS. In november, I follow as emissary the International Cinema Festival of Rome, between deserted film screenings by unknown danish directors and improbable parties.

In 2011, inspired by the need to drive a change in my professional path over improving and sorting some self-taught knowledge and technique, I enroll myself for a Higher Education Certificate in Graphic Design at European Design Institute (IED) in Rome. But two weeks before the start, a phone call by the institute, informs me that the course will be postponed until an undefined day, due to lack of students enrolled. In a first moment, everything swipes off my feet, but the secretary at the phone, tells me that an analog course in Information Architecture is starting, and if I'm interested, I can switch my enrollment. I take a day to read carefully the course program and, without having ever heard before about Information Architecture and User Experience Design, I realize that program joins the dots of my previously acquired knowledge as student, self-taught and professional.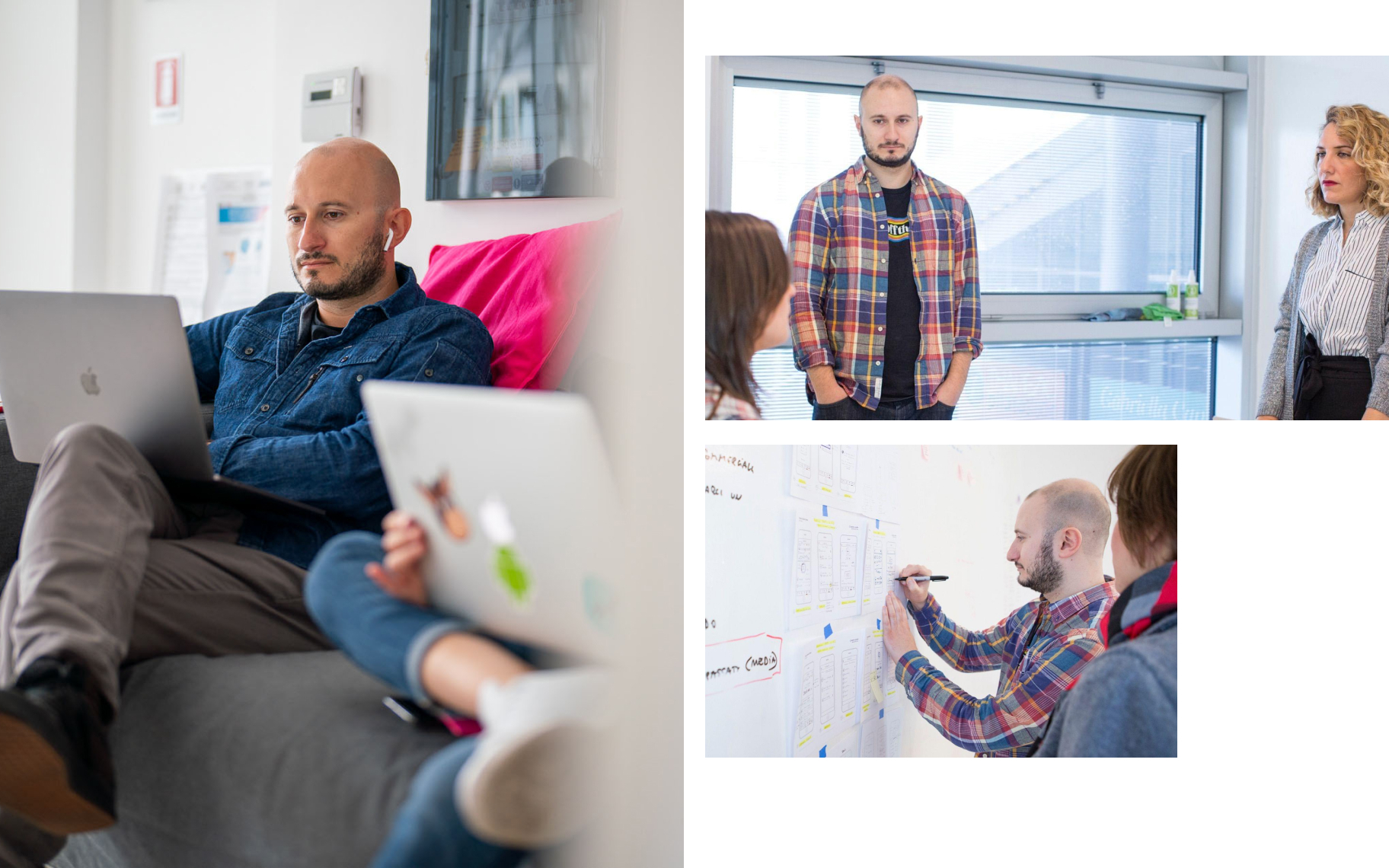 This serendipity lights the fire of my passion about User Experience: thanks to this one year course, my professional path becomes clearer. From that moment, it begins the path which today leads me at Tangible.

Indeed, in parallel with studies, I begin my freelance career in 2012, moving my first steps as content strategist in a IT consultancy firm, where I work until march 2013. In november, I attend the Service Design Global Conference in Paris, where I approach to the topic for the first time.

In 2013 I design the service app for Bip Mobile, the first italian low-cost mobile provider. In April, I attend the UXCamp in Copenhagen and Service Design and Interaction Design modules at UX Intensive in Berlin. In the same year, starts my still lasting collaboration as volunteer with Architecta in the organization of the italian IA Summit.
Along 2014, I collaborate with Modena based UX design studio NiEW, where I work for year for a banking portal, a start-up from Trentino and a e-democracy project for the Emilia-Romagna region. In february I make my first experience as speaker at World IA Day in Syracuse, Italy, with the talk: "Information Architecture and Simplexity". In may I attend Drupal Days in Milan, in which I deepen the knowledge of "the IAs most loved CMS".
In 2015 I am hired as consultant by Zanichelli Editore, the lead publisher in Italy for education, to work on digital catalogue re-design. In the same year, I work on a very challenging user research and design project for a real estate company. In June, i attend the UXPA Global Conference in San Diego, California.
In 2016 I start collaborating with PRSD, a strategic consultancy and service design start-up, in which I can verticalize my user research and service design skills on important projects for clients such as UnipolSai insurances, Trentino Sviluppo and Elica. In the same year I work on the prototyping of the Amplifon global website. In february, I organize in my city, Pescara, the World IA Day, under the global theme "Information Everywhere, Architects Everywhere", with speakers such as Luca Rosati, Vincenzo Di Maria, Claudia Bussetto, Alessandra Cianchettini, Hoang Huynh, Valeria Adani ed Yvonne Bindi. In september I speak at Agile Business Day in Venice with Hoang Huynh with the talk "Identifying and managing the UX debt".
In January 2017, I end my experience as freelancer and I join Tangible team, where I find a close-knit group, kindred spirit, a common goal of growth added to a great desire to work on challenging projects.
During these years, I've held courses and workshops on UX topics for Bologna University, NA-Confederazione Nazionale dell'Artigianato, TAG Innovation School, Interaction Design Foundation Bologna and Kaufmann Startup Weekend.
I constantly feel the need to travel and move, even for a stroll in some italian typical village. When traveling, I like to find a connection with the place I'm visiting through local food.
As well I like to travel, I like to come back home and enjoying my couch watching TV series and movies or trying my hands cooking for the people I love (In their opinion: I'm a good cook :-)).
I love attending gigs and listening (and buying) music of almost every genre.
Other key points in my life are the sea, The Big Lebowski, Blur, my bass guitar, coffee, maps, my bicycle, Anthony Bourdain.