Daniele Iori
Service & Experience Designer
I design products and services with curiosity and passion, in an experimental, iterative and inclusive way. My main goal is to to know people and have a positive impact on their lives. When I look for needs and behaviors, I follow both my love for data and the fascination of qualitative research.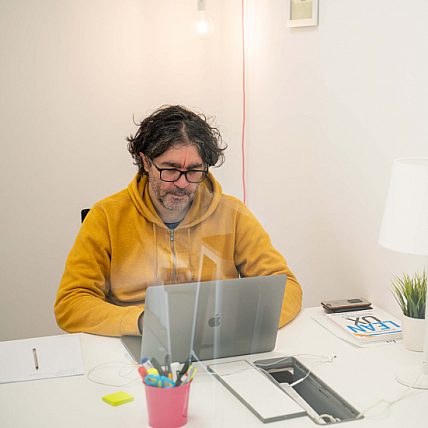 There are people who were born with the gift of clarity. Clarity about what they want, what excites them, what they will be. Then, there are people just like me who have only one certainty: they are possessed by a voracious curiosity about the world, its laws, people who live in it.
When I was a kid, while watching at the Great Mazinger on TV, my friends aimed to be Tetsuya, I wanted to be Kenzo Kabuto.
It all started at the age of 6, when my father gave me a fantastic Commodore 128. At 7 I wrote my first program in basic language. At the end of 90s the faculty of Computer Science was the most logical way for my education.
In the meantime I attended some writing courses and studied journalism (I'm a journalist since 2009), while I got passionate with marketing and advertising.
In 2006, a Multimedia Communication course at the Faculty of Communication Sciences, finally put order in my path and reconciled my logical-analytical soul with the communicative one. At that time I started a three-months internship at the University, I worked on interviews and usability tests with Emmanuel Mazzucchi. I should have worked there only for three months, instead I worked eighteen months.
In 2008 I've heard the term User Experience for the first time and, thanks to Tiziano Luccarelli and Dorian Tireli, I realized that it wasn't just an evolution of usability, but an intricate tangle that also included marketing, social research, brand design, etc. I understood that I could act as a link between the different facets. I had finally found the most complex world possible to explore. Ten years later, I haven't yet left it.


In 2014, captured by the fervor of the new industrial revolution, I was among the founders of Fab Lab Frosinone, one of the first fab labs in Italy to obtain the Fab Academy from MIT's Center of Bits and Atoms.
In recent years, I have approached to Service Design and facilitation. In 2015 there were two moments that formalized my transformation process: the summer school "Service Design South" by Commonground People, and my participation as mentor at the Co-Design Jam Rome.
I've been arrived in Tangible since March 2018. It's one of those places where you have the feeling that everyone speaks your same language believing, essentially, in your same things, and talking without worrying about the bad words. Probably 'cause we are all a bit naughty boys who like to put the others at ease, because "If you're not interested in others, in what they do and how they act, then design isn't the field for you. - A. Castiglioni."
During my spare time, I walk in the woods, among ferns and maidenhair, I call trees by their name and I look for silence to hear them speaking.
Systematic botany and books are my artificial paradises.
Sometimes I mentor in Design Jams, I participate to Social Innovation projects, I teach Design Thinking and User Experience and I try to find a way to grow together with my son.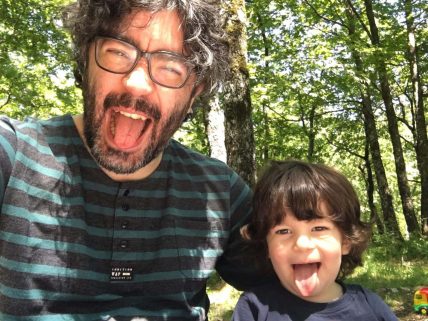 I have talked about
UI Design Master

TAG Innovation school Roma 2022

UI Design Master

TAG Innovation school Roma 2021

UI Design Master

TAG Innovation school Roma 2021

UI Design Master

TAG Innovation school Roma 2020

Design Thinking, progettare per le persone

Digital Update, Bologna

Startup Day

Credem, Reggio Emilia