Ilenia Baronio
Interface Designer
As User Interface Designer, through colors, typography, illustrations and micro-interactions I connect users to digital services.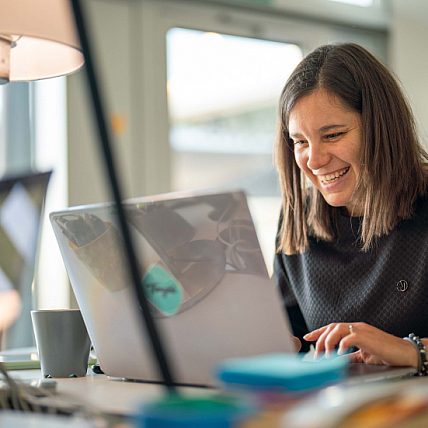 I grew up with "Tagliatelle" pasta and Disney movies, dreaming of a job where I could express myself with images.
After art high school, I graduated with honors from the academy of fine arts in graphic design with a thesis on traditional animation. During the academic years I was thrilled about graphic arts, typography and publishing. I read piles of books and I absorbed as much knowledge as possible, observing and also participating in courses parallel to those of my specialization.
In 2011, after a working holiday experience in Australia, I began working in a communication agency as a graphic designer, taking care of brand identity and packaging design.
Subsequently, I was hired as a responsible for company identity for an important Italian company in the earthmoving industry, for which I was in charge of the art direction and execution of different corporate communication projects. This experience allowed me to travel the world organizing events and enhance my graphic design skills.
In 2017, feeling the urge for new experiences I started working for a software house. From there, fascinated by the digital world, I started studying user interface design and participating in design events such as jams, WIAD, WUD and others.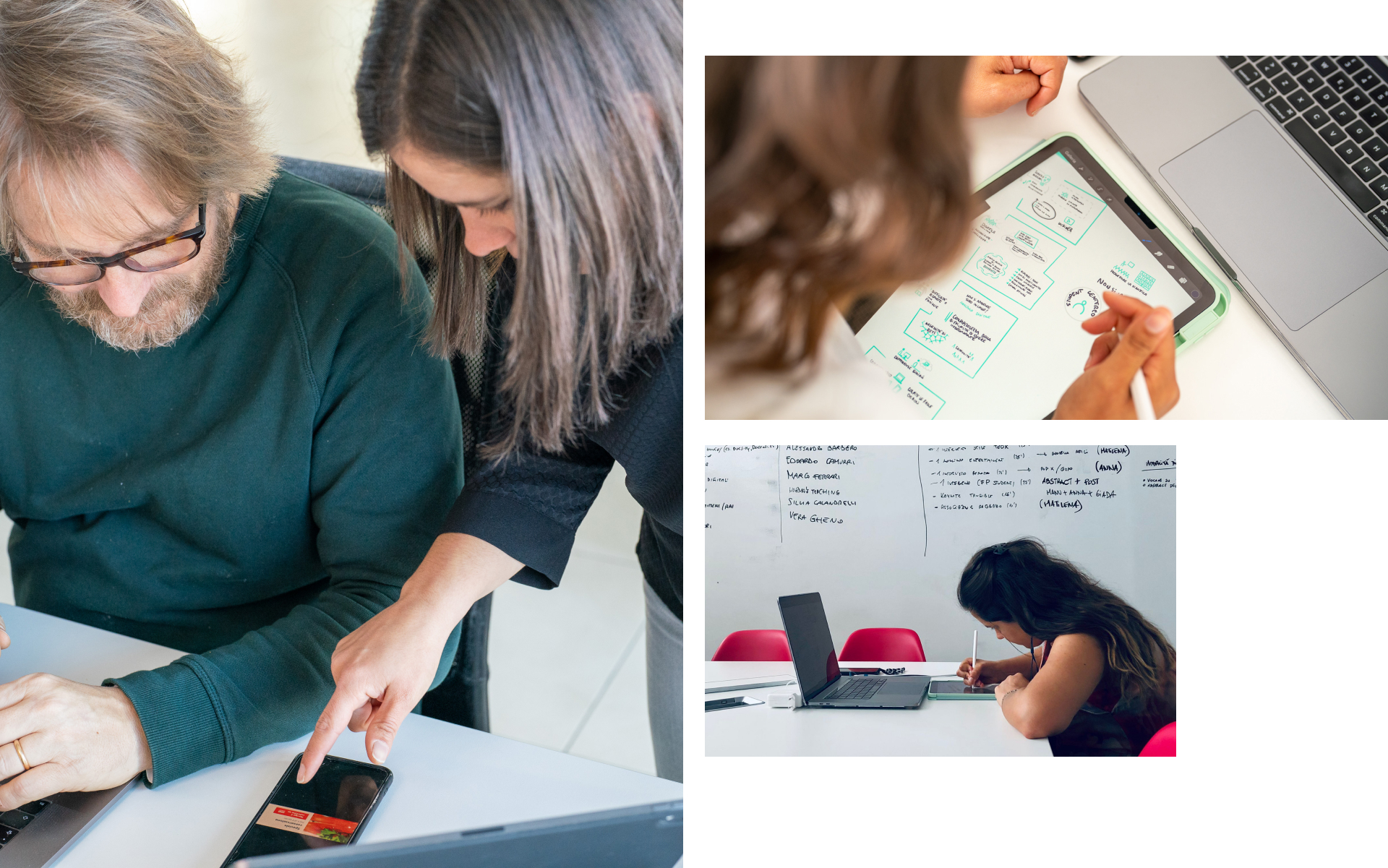 It's during those events that I realized I entered a world that made me feel most at home: designing interfaces for people makes me doubly satisfied. I was no longer making only aesthetically beautiful visuals, I was finally able to draw to help people. I was finally contributing to the construction of the user experience.
And so I became passionate about interaction design and interface prototyping, reading lots of books and taking part in courses that helped me, (even if self-taught), visibly improving my clients' projects I was working on.
The part of my job that I prefer the most is creating the design system and the visual part of the interfaces, once the wireframes have been structured. I'm passionate about focusing on the illustrations and animations that complement the visual, bringing the experience to an ever clearer and simpler level.
In autumn 2019, I attended a part-time master in User Interface Design at Talent Garden, deepening and specializing my design process by contributing to the design project of the documents section of the IO app, the Italian public services app designed by the Team for the Digital Transformation. In this environment I came into contact with many professionals and I met the Tangible team for the first time.
One year later I joined their team.
At Tangible, I work side by side with the best professional colleagues a designer could wish for, the stimulating environment is a constant adrenaline rush that feeds and stimulates my curiosity.
I believe in people and in the importance of design for society, I have always thought that in our own small way we can change the world and make it a better place.
I love painting and illustrating. I always have a sketch pad and a pencil in my backpack.
I love reading books in front of a fireplace with a cup of tea.
My favorite place is out, walking in nature with my dogs and cultivating my organic vegetable garden.
I love the company of my friends but as soon as I can I get on board my yellow van, with my husband, to discover the world.