Alessia Freddo
Administration & Finance Manager
Here at Tangible I look after keeping the paperwork in order, not pixels!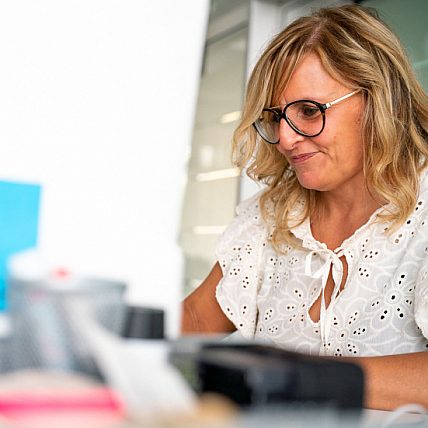 My duties and responsibilities are: the issuing and registration of invoices, the preparation and execution of administrative and accounting procedures, the acquisition and storage of data and documents, the management of correspondence and rules or procedures' control and compliance.
With over twenty years experience in the administration and accounting sector, I have been able to explore different business set ups, and I finally found my ideal place within dynamic and communicative environment.
My professional journey begins after obtaining my Accountant Diploma and the second level qualification of Community Administration Technician. I subsequently started my first role within a small company and after a few years I followed on to a more senior role, as part of a larger business set up.
In 2006 I have obtained the Mobility Europass in tourism, thanks to a work experience at the Torquay Museum, English Riviera (Devon), UK.
In 2007 I have attended a FSE Graphic Design Course and was awarded with the second level qualification of Multimedia Services Technician, which has translated in the opportunity of attending internship in a communication agency.
In 2010 I realised it was time for a new challenge and as I wanted to feed my passion for tourism I have decided to enrol in to the Tourism Science Degree course at the University of Macerata. Reconciling work and studies, I graduate in 2014, at the tender age of 39!
Finally, in 2017 I have began the collaboration with Tangible.
I like traveling, so as soon as I can I head to a new destination to explore.
If you ever find me at home it is because I'm cooking something for my friends. I like the joy that is generated and shared at a dinner table! :) For this reason Le Déjeuner Des Canotiers, by Renoir, is my favourite painting of all times!

Raf's songs are my sound track – the real question is: "What will be left of the 80s?"