Ecosystem Design
We coordinate complex ecosystems in order
to improve people's experience

when using products and services.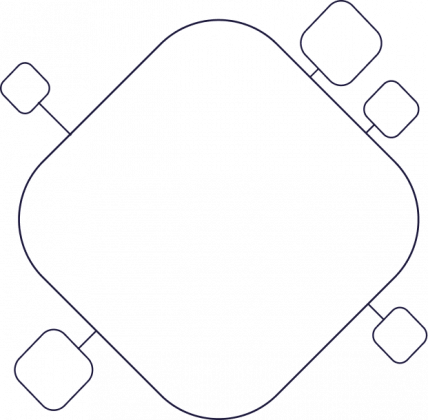 We help clients systemize their ecosystem through digitalisation processes. We specialize in dealing with great digital complexity and with fluid services that bridge the digital and the physical.
We coordinate processes and design the experience by connecting together all the touchpoints of the ecosystem and managing relationships with different vendors.
In order to ensure the best possible end-user experience, we work at both the service and system level without losing sight of the overall strategic vision.

How we work
Brand experience
A brand is nothing more than the perception people gather from the experiences they live in relation to the company. With this knowledge, we make your brand strategy present and concrete in the digital and physical ecosystem.
Project Management
We support managers and product owners to lead their teams effectively. We coordinate technology integration teams and external vendors by aligning roadmaps and using design as a tool to align the project vision with business goals.
Experience Monitoring
We test and measure the experience across the entire ecosystem, always maintaining a clear understanding of the big picture and implementing improvements both overall and in the actions of each touchpoint.
Capacity Building
We grow your in-house expertise by facilitating knowledge transfer and leveraging all of our experience so that you can create a dedicated in-house team.
We design for all
Accessibility, inclusion and ethics are our mantras to design digital ecosystems for all users.
Our Ethical Compass gives us a guide and keeps track of these aspects across all touchpoints.
Want to start a new journey for your business?