Anna Mormile
Service & Experience Designer
As Experience Designer, I design interfaces and visual elements that help users to achieve their goals in the most simple and effective way.
My work ranges from typography and iconography choice to the definition of layouts and colors, ensuring visual consistency with the guidelines of the project and the brand. I always work in team and follow the design process in all of its phases: from user research, to wireframing, prototyping, visual design and front-end.
I graduated in Conservation of Cultural Heritage at the University of Naples in 2004. My passion for graphic design and advertising led me to attend a one-year master in Art Direction in 2007, in the meantime, I took on the role of graphic designer in a small advertising study in my city. After the successful completion of the master, I moved to Bologna, where I was offered a position as graphic designer, first in a publishing house and then in various advertising agencies.In 2011 I got a call from a Florence-based start-up and asked me to work on the design of mobile apps as an independent consultant. I was thrilled by that role and thus I decided to quit my stable and permanent job to venture into something new in a rapidly changing sector. This new opportunity changed my professional life significantly: for a year I used to commute every day from Bologna to Florence by train, studying usability and user experience design while traveling back and forth. In 2012, I started working as a UI designer freelance with a focus on designing websites and mobile apps. Meanwhile, I continued my studies and I participated in several design workshops and conferences.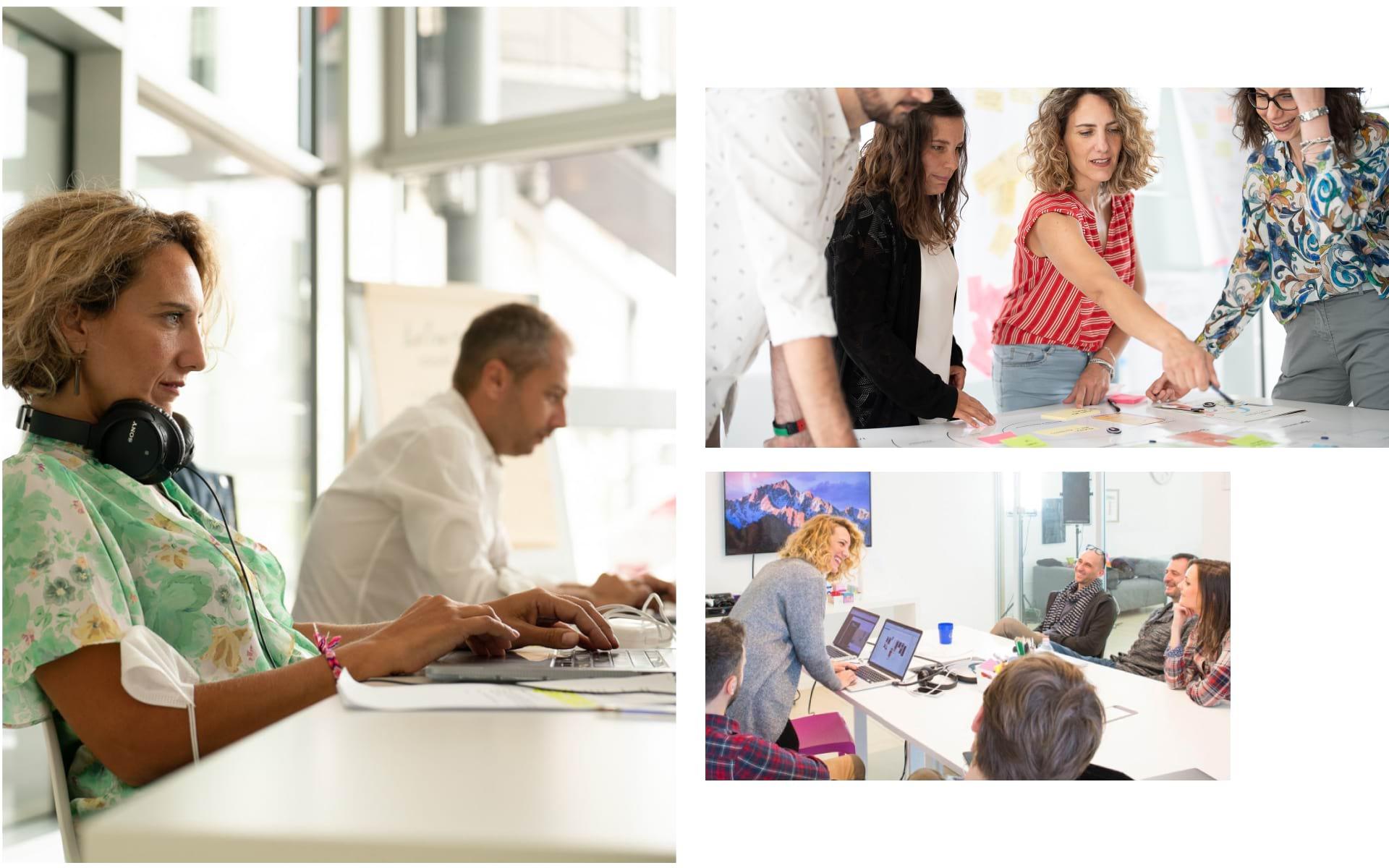 In 2014 I began my wonderful adventure in GNV & Partners. This is where I found out the importance of user research. While in the past I used to design based upon my own assumptions and client's goals only, in GNV & Partners I realized that designing starts with the analysis of quantitative data and people's behavior: observing and listening to users when they interact with a product or a digital service is essential to collect valuable tips which will then guide the design process.
In May 2015, I decided to go with Marianna in Copenhagen to attend a UX Intensive course by Adaptive Path, where I deepened my knowledge about Design Strategy, Design Research, Interaction Design and Service Design.
When I don't design if I am not at office sticking post-it on the wall, it means that I am very likely about to stick myself on some other walls.
I love spending my weekends in the mountains with friends, practicing rock climbing and enjoying nature.On the other hand, when I stay in town, I like walking through the streets of the historic center of Bologna, visiting interesting exhibitions and museums or going to the cinema... but when I'm not around, you can find me at home reading a book or watching the last episode of one of my favorite TV series.