Caterina Amato
Service & Experience Designer
Problem solving is my passion. I strive to understand users' problems in order to design solutions that help them in their daily lives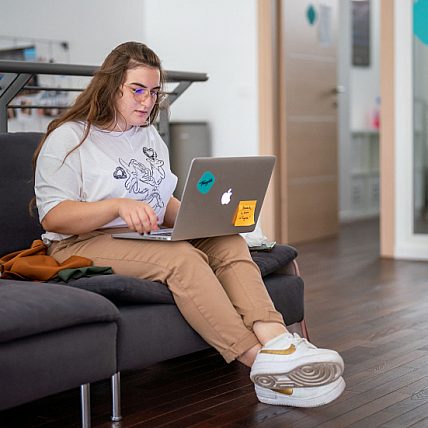 When I grew up I wanted to be a hero.
I wanted to be one of those people who work hard every day to help others.
The path seemed clear to me: I wanted to become a doctor.
Who else could help the world get better/become a better place?
I became convinced that this was my path.

However, during the first year, I didn't pass the medical test: the first door was shut on my face. The second door shut when I passed the test the following year and the third one when I realized that anatomy and histology were not really my cup of tea. And it was at that moment, when all my certainties had disintegrated and my convictions blurred miserably, that I found out about Industrial Product Design at UNIBO.

When I read the course plan I was immediately impressed and decided to enrol, firmly convinced about following this new path.

After three years of spatial designing where I kept on failing 3D modelling and mechanical drawing exams, I realised that I was deeply in love with design, but not designing objects. It was not yet the right path. Something was missing. There was a lack of heroism. The experience of designing products and furniture lacked that feeling of actually helping people.

And it is during this frantic attempt to find a connection between my love for design and my not yet extinct dream of being a hero that I discovered Service Design.

After leaving behind my thesis project about a product-service system on pets obesity and treatment, during which mechanical design and 3D models wouldn't leave me alone, but thanks to which I approached digital experiences and artefacts design, I started a Master's degree in Advanced Service Design. I had finally found my way and understood what kind of hero I wanted to become.

I chose Tangible for my MSc internship because it was love at first sight. When visiting its website I was immediately captivated by its way of working, its freshness, innovation-driven approach and values.
Tangible believed in me and chose to help me become the hero I wanted to become.

Don't worry folks, your problems with bad digital experiences will soon be over, because now I'm here: the super experience designer of the future! (Or at least I like to believe so).
When I am not designing digital experiences I like to immerse myself in them.
I often spend my free time on a PC, on a console or on my smartphone playing my favourite games. If you don't find me there, I'm probably cuddling with my dog, watching cartoons, making discoveries on Spotify, reading manga, making plans for the future or poking my mom.