Marianna Cerato
Service & Experience Designer
Starting from the observation of users, studying the behavior of people who choose technology to satisfy their needs and solve their everyday problems, I do my best to identify solutions that can really make usable and effective a digital product or service.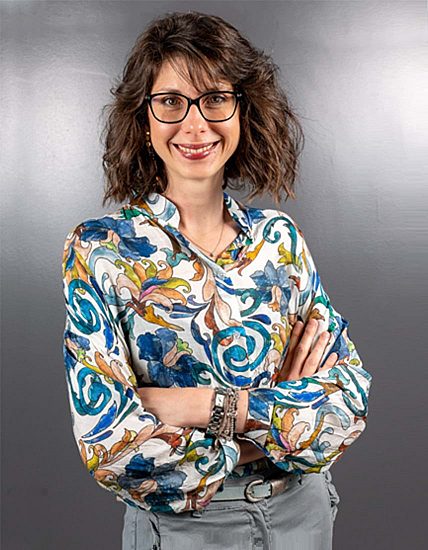 In Tangible I design qualitative user research sessions from which we uncover insights and design criteria that guide our decisions throughout the project realization. Thanks to this valuable knowledge, I build different kind of deliverables, from sketches to working prototypes, that enable our team, partners or the customer himself to give life to the project and bring it to the market.
Being the "user's voice" is a key role in each stage of our workflow and let me help my colleagues to find the best matching solution with user's needs and expectations.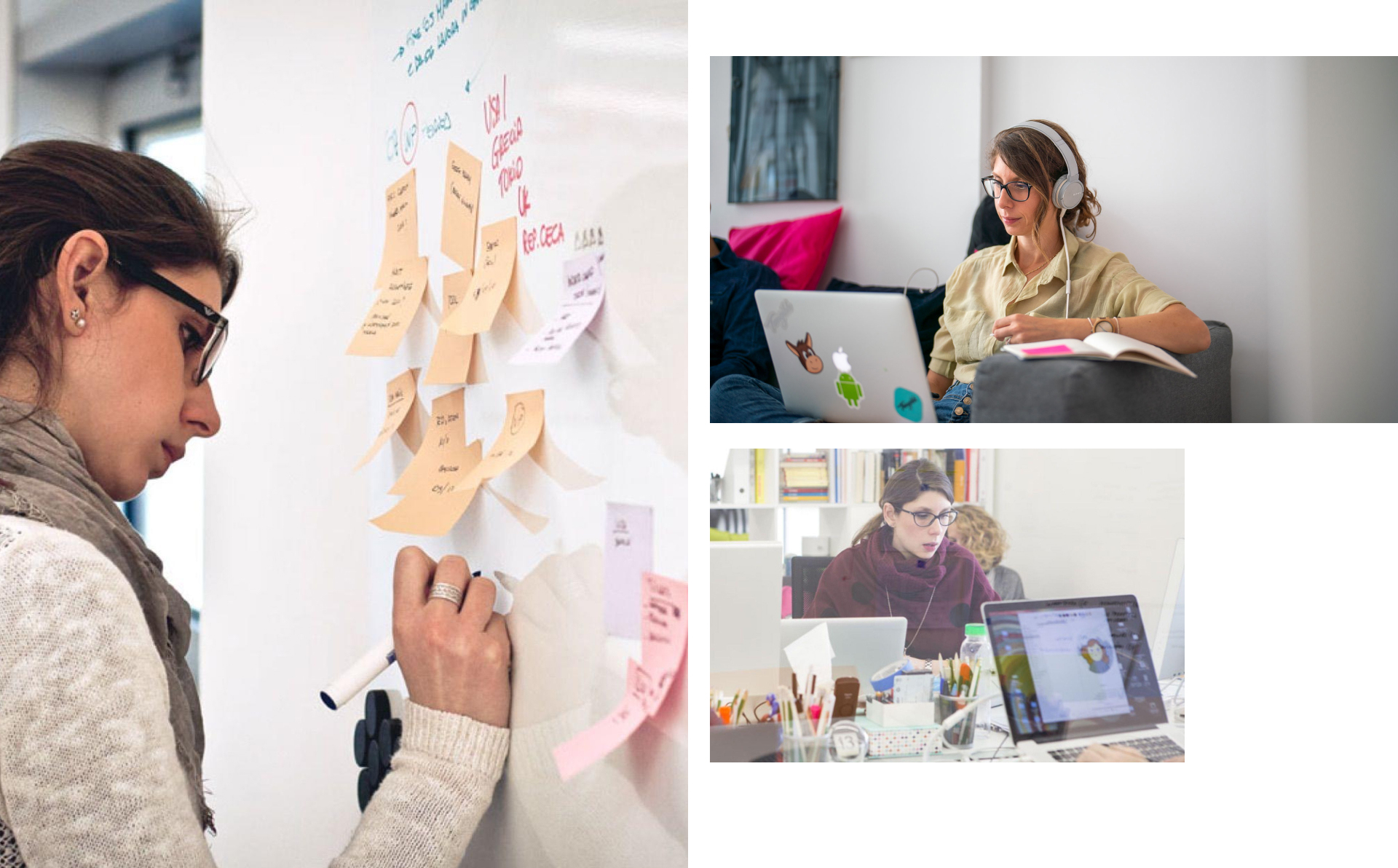 Born and raised in a photographic studio, I was lucky enough to learn by osmosis visual perception criteria: ratio, golden section, grids, all those difficult concepts that usually need entire books to be explained were just like playmates to me, things I wanted to put together to design something that didn't exist before, just like my dad did.
When, as a teenager, I had access to the web, the desire to create digital contents, to be a part of that new world grow naturally in me: I simply started to apply to a new medium what I have always done: telling stories. Since then, at each stage of my educational and professional career, I found myself working at small digital projects, from the school magazine to multimedia CD-Rom and websites for the Tourism Bureau of my second hometown, Rimini. That is how love for the web and technology raised in me.
My job is the result of my career and the essence of what I am.
And then there are Tangible and GNV & Partners.
It is not just a company, it is not just a job. It is above all a friendship of 20 years now with Nicolò, with him and thanks to him we have built this reality.
To deliver high quality and valuable projects, I shaped and increased my knowledge and skills: before fully dedicating my efforts to design and research, I worked for about five years as a Front-end developer specialized in HTML5 and CSS3.
I felt like a web-craftsman, I loved so much seeing website pages taking life from my hands. In that period I still had to face Internet Explorer 6 and, in the same time, we were starting to develop responsive website. I learned to calculate and master percentage grid and write media queries to ensure a consistent experience between desktop and the first tablets and smartphones, we were approaching the mobile era... Bootstrap and Foundation were not stable yet.With the arrival of Luca in GNV & Partners we really did a lot of front-end work and finally we became a team.
During this time I also had some coaching and teaching experiences that I dusted again last year doing Lean Prototyping and User Research courses.My transition from front-end developer to UX designer also coincided with Ilaria joining the partnership: I owe a lot to her, she gave me many relevant hints and lot of motivation.Other deep - even fundamental - stimulus, knowledge and confirmations came with the UX Intensive Adaptive Path course that I attended in Copenhagen with Anna last may.
In 2015, together with my partners and colleagues, we start the journey that led us to rebrand GNV & Partners in Tangible.
When I'm not designing, I'm involved in the most beautiful adventure I've lived so far: growing my baby.
Being a working mum is quite challenging right now, but when I can save some time for myself I love baking every kind of bread, cakes anche cookies or diving in the swimming pool and swim away all my worries and stress.Now all my passions like traveling, reading and walking are shared with my son Davide. But exploring the world with baby steps is changing the way I look at the reality around me and boosting my curiosity, that particular energy and motivation to learn new things that should never be lacking in a designer's state of mind.