Moneyfarm
Managing our money is a critical task. Who said it also needs to be complicated?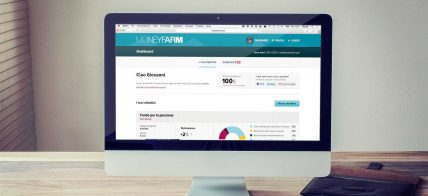 Achievements
16 Mil
Investment obtained
The client
Founded in 2011, MoneyFarm is an independent financial advisory company offering an innovative and transparent investment solution.It has more than 90% of satisfied Customers and it has been voted as the best italian independent service specialized in financial advisory. In 2015, MoneyFarm has reached 50.000 active users, 35 employees and 3 offices (Milan, Cagliari, London).
Visit website: http://www.moneyfarm.com/
The project
MoneyFarm offers an independent, online and customized service of financial consulting, to help you manage your money.
This requires a keen study of the verbal and visual language, and of the tone that Moneyfarm uses to talk to its customers.
We designed the user flows of Moneyfarm together with their team, taking advantage of their deep knowledge of the financial world, to guide users to perform difficult tasks with simplicity.
Lot of attention has been put into making charts and graphs easy to read and visually beautiful, as they are a key part of Moneyfarm interface.
To guide users through long surveys, we adopted game dynamics (reaching a score) and social dynamics (compare your profile with friends and other users, to build empathy and feel assured).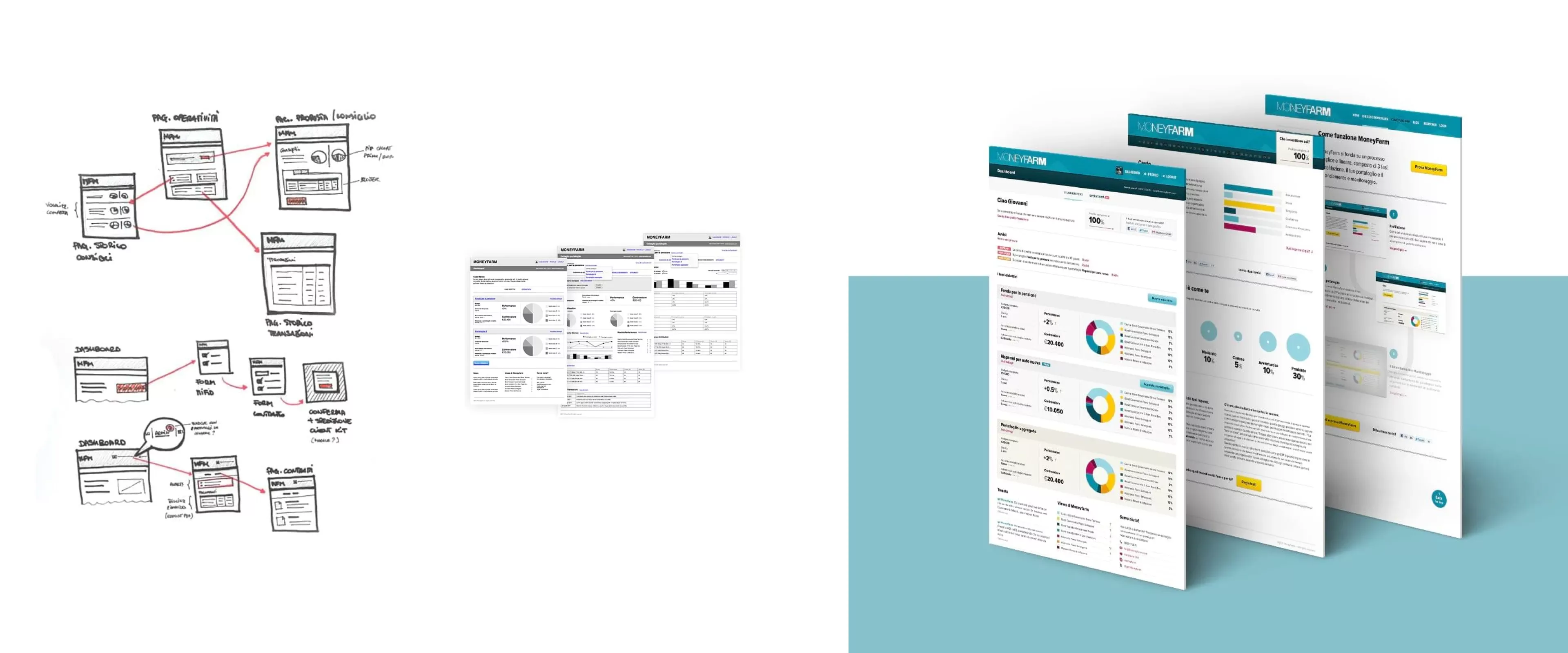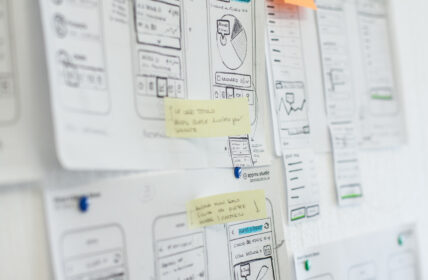 Want more information about this project or would you like to discuss a similar project for your business?