Thinking
Ethical Compass: a compass for exploring complexity
To design responsible and conscious innovation, it is necessary to ask the right questions. This is how the Ethical Compass was born, a tool to guide us towards the future we want to build.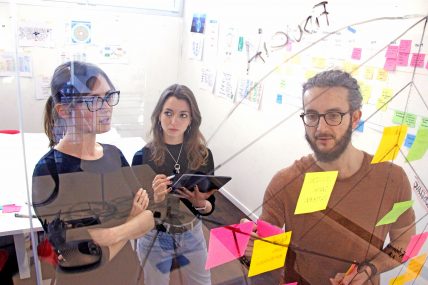 Often at Tangible, we have found ourselves reflecting on our role as designers: as such, we have the opportunity to contribute to shaping and building the future (we talked about this during Accessibility Days and Beat Camp).
However, this is a huge responsibility, and we must ask ourselves the right questions to build innovation that is conscious and responsible.
It is in this context that Ethical Compass was born, a practical tool that aims to help guide design decisions, trying to imagine the long-term impact these decisions might have.
This approach, in fact, allows for a broader perspective, aimed at monitoring the possible consequences of choices made during the project, in order to avoid encountering undesirable scenarios.

How we guide our decisions
To stimulate dialogue within organisations and during the design process, we have identified 5 cardinal points.
These correspond to five areas of investigation, necessary to jointly plot the course towards conscious innovation: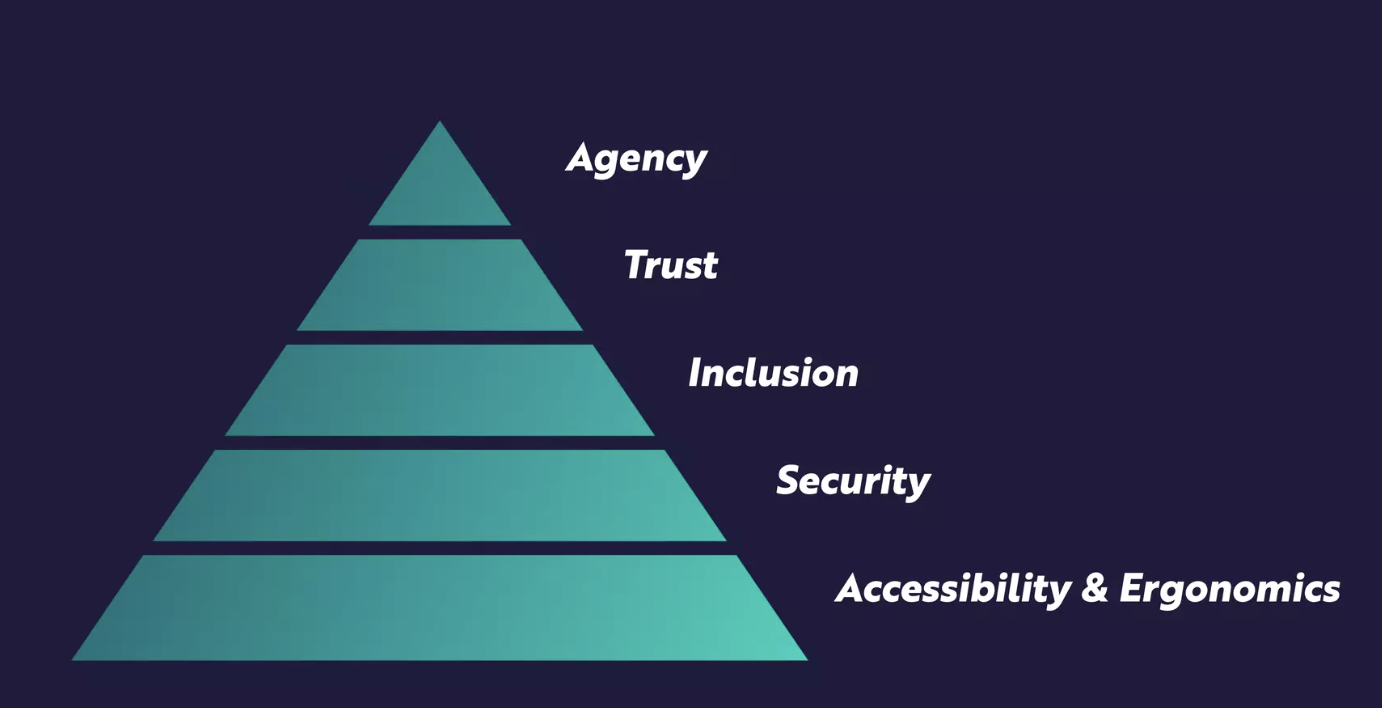 The framework
The Ethical Compass thus materializes in a series of facilitation tools and is divided into two main stages:
The first is dedicated to assessment and allows the client to analyse their project according to the five areas of investigation, asking themselves some fundamental questions.
The second stage is instead aimed at delving deeper into the areas of investigation mentioned above that have the most significant impact on the project.
Through a dedicated workshop, consisting of multiple exercises, participants move from imagining the possible undesirable scenarios related to an area of investigation, to mapping the risks that would lead to its realization, and finally to defining the outcomes and future guidelines for the product or service in question.
The structure of the Ethical Compass has been designed to be flexible: it can be tailored based on the needs of the project and the client and can be used at various stages of the design process.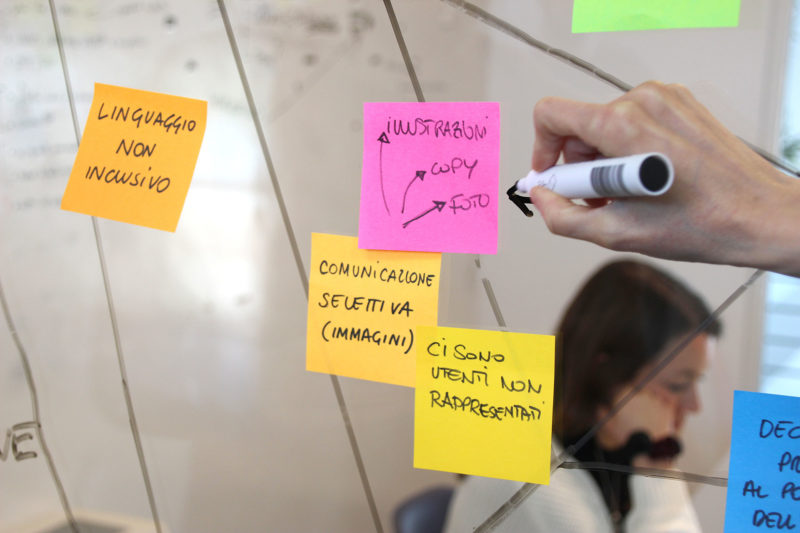 Imagine being at the helm of a company that offers a digital product, and over time, concerns have arisen about how certain design choices might impact your customers.
For example:
"Am I allowing everyone to access my product easily? Are there both digital and physical barriers?"
"Could someone feel excluded from using a certain type of imagery related to communication?"
These are some of the questions that, thanks to the Ethical Compass, you could address to identify the risks and visualize the path to follow for future design and business decisions.
In conclusion, we believe that, by using this "compass," it is easier to stay on course regarding delicate and critical aspects during the service and product design process, managing to maintain a broad and systemic perspective even when focusing on specific and targeted problems is necessary.
We think that this approach makes it possible to create effective solutions in an ever-changing market without losing sight of the scope of change and the impact of the project.

Insights and previews
If you want to learn more, we have already discussed this topic at some events we have participated in.
Nicolò talked about it at the Web Marketing Festival 2021.
Manuele and Francesco presented it at the World Usability Day 2021 di Roma.
Below, we offer you links to some of the conversations that inspired us in the creation of the Ethical Compass:

Finally, we introduce you to the team that worked on this project and made the Ethical Compass possible: