Thinking
Ethics by Design: Meet the workshop leaders
With our upcoming event, "Ethics by Design", we thought it was the perfect time to introduce our workshop leaders.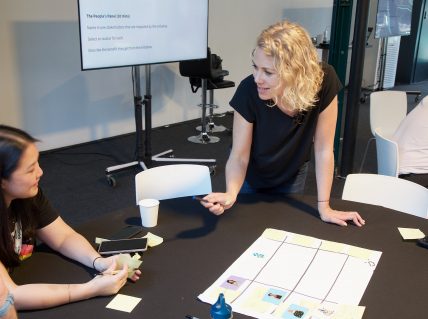 This unique event is the result of the collaboration between Trine Falbe's expertise in ethical design and ours, as leaders in Experience & Service Design for responsible innovation.
In the past, we have organized events that have had an international impact. Over 400 individuals joined our events, hailing from more than 12 European nations. Some of our previous initiatives include:
Now we continue to build on this solid foundation with the "Ethics by Design" Master Class.
Trine Falbe's Journey in Ethical Design
Trine Falbe has a long and established career in the digital realm. She is the co-author of "The Ethical Design Handbook" and founder of the Ethical Design Network. As one of the leading proponents of responsible design, she has contributed significantly to the digital world by emphasizing the importance of thoughtful, respectful design.

Her book serves as an essential guide for those in the digital design sector, illustrating how to create products that honor user rights and promote fairness in the digital space. Trine firmly believes that conscious design can make a difference, bringing benefits to both users and businesses.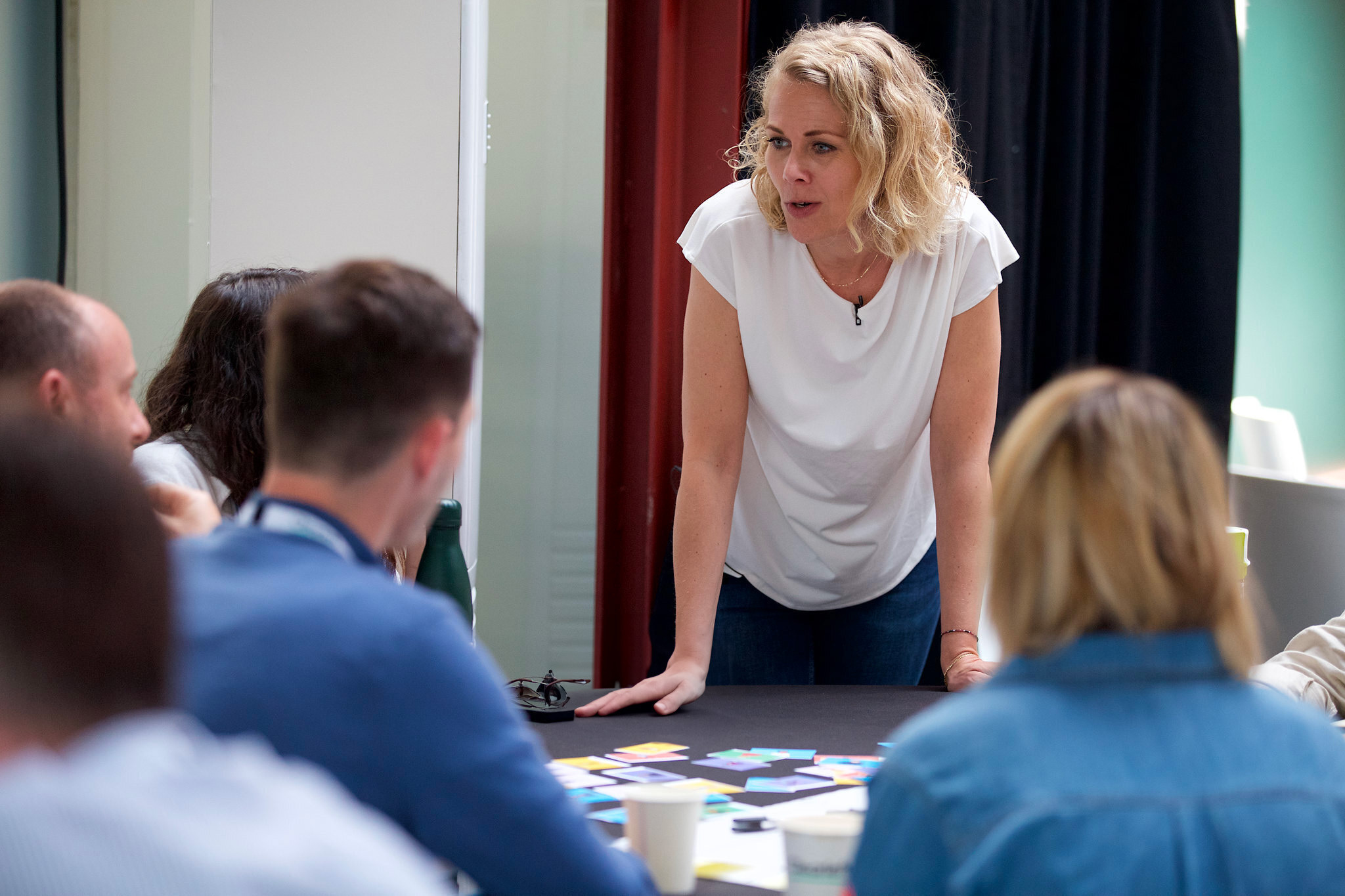 Our journey at Tangible: responsible design and innovation
We pioneered designing services and digital products since we started, creating a positive impact on businesses, users, and integrated ecosystems. As a Benefit Company and the first Italian Experience Design company with B Corp certification, we strive to live out our mission of Purpose, People, and Profit, managing complex experiences, promoting innovation, and delivering measurable results.

In this context, "Ethics by Design" was born, representing our commitment to ethics and sustainability whilst striving to deliver a high-level educational experience
Our aim is not profit-driven: the registration fee has been set solely to cover organizational and performance expenses. Moreover, in collaboration with our partner Up2You, we have ensured that the event is Carbon Neutral, offsetting CO₂ emissions through certified projects.

Although we appreciate how the fee is a significant investment, we assure you that the price reflects the true value of this Master Class: you'll have the rare chance to learn directly from Trine, a leader in ethical design, and interact with Nicolò Volpato and other members of the Tangible team who have been integral in crafting this experience:
The Ethical Design Handbook: the meeting point
The genesis of this event is closely linked to "The Ethical Design Handbook", released in 2020 by Trine Falbe, Kim Andersen, and Martin Michael Frederiksen. After reading the book, Nicolò, our CEO, felt compelled to send Trine an email not only to provide feedback on the volume but also to introduce her to Tangible, and most importantly, our Ethical Compass, which resonated deeply with the themes discussed in the handbook.

From that point, a dialogue began which resulted in our Ethical Compass being included within the recommended resources of the Ethical Design Network and also featured on EthicalDesignResources.com, a repository of articles, frameworks, podcasts, and toolkits on inclusive and ethical design.


In the Handbook, the authors discuss how ethical design can be implemented throughout all stages of the product development process, from initial research and strategy to the creation and launch of the product. They provide guidelines, examples, and practical advice to help designers make ethical and responsible decisions.

The book, released in 2020 through Smashing Media AG, is an essential guide for anyone involved in digital design, including product managers, designers, developers, lawyers, and executives.
The book's aim is to introduce ethical tools into the design world and help navigate the complexities of ethical design.

The book is divided into six main chapters:
The need for ethics in design
Creating positive change
Respect-driven design
The business of ethical design
Best practices in ethical design
Getting started
A company's ethical design is not in opposition to generating profits, but a valuable business and reputation asset, since it helps it grow sustainably while treating all stakeholders fairly and respectfully. The challenges and consequences of non-ethical design are also discussed, as well as how to introduce positive change in companies, teams, and processes.
In short, "The Ethical Design Handbook" is an essential resource that shines a light on the importance and implementation of ethical design in the digital industry, focusing both on theory and practice.

The aim is to encourage the design industry to shift from an approach primarily centered on profit and user engagement to one that considers the social and environmental impact of design.
Trine, us, and a shared vision
We at Tangible and Trine Falbe therefore decided to combine our common experiences and visions to make 'Ethics by Design' a unique event, dedicated to creating fairer, more ethical, and ultimately better digital products for everyone, entrepreneurs included.

The master class will touch on topics common to both Trine's Handbook and our Ethical Compass. What will make it truly unique is that the entire day has been tailor-made for participants, with a unique format that includes hands-on activities and topics specifically designed for the day.

If you're interested in learning more about Trine Falbe, Tangible, and our upcoming event, we invite you to visit the "Ethics by Design" event website, where you will find additional information and details.